music now> -
Well, d3f is BACK he might just make some more tracks soon!!..
Full mix of styles with the tracks available, all mp3's full track downloads.
All tracks were written between 1996 - 2005. Enjoy.
JUNGLE CUSS - YES YES
flex yes yes check out this little clott
SUPA RIDDIM CULTURE>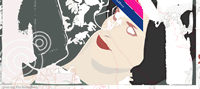 TRACKS
All d3f tracks are below.
(control +click mac to download) . click to open in new window.
Ok i have tried to mix some of the tracks together. here it is 34mb about 24 mins worth
Well if you enjoy some of the tracks thats cool maybe let me know what you think --->link on the other panal......

Click this image to download the whole lot!!!! about 60mb. enjoy (zip file format *works on osx and pc)